Safety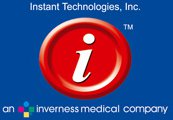 Instant Technologies
Instant Technologies is a leader in top quality on-site rapid test devices that include
employee drug testing kits
. Our Products are easy to operate, convenient to store and deliver results in minutes.
More ...

Avis Safety Products
Global Vision is a leader in protective eyewear in the motorcycle industry. In the year 2005 we created a new brand called 'Avis Safety Glasses'. The new brand is the result of the overwhelming success of our safety glasses in industrial and manufacturing facilities. Avis Safety Glasses are made specifically for industrial and related markets.
More ...

MCR Safety
Our Vision Statement: Exceeding Expectations... Protecting your Quality of Life.
Our Value Proposition: Our value proposition is to consistently perform as the market leader in operational excellence, delivering to our customers the best total cost solution, supported by exceptional resources, tools, product expertise, and innovation.
More ...

Ecoglo
VISIBLY BETTER — 24 HOUR STEP EDGE CONTRAST
With Ecoglo's visibly brighter photoluminescence, step edges and the path forward are easier to see, making for faster, safer egress.
Case Studies
— George Holmes Convocation Center (Boone, NC)
More ...
— John Paul Jones Arena (Charlottesville, VA)
More ...
— Markham Theatre for Perform. Arts (Markham, ON CAN)
More ...
— Showing The Way
More ...